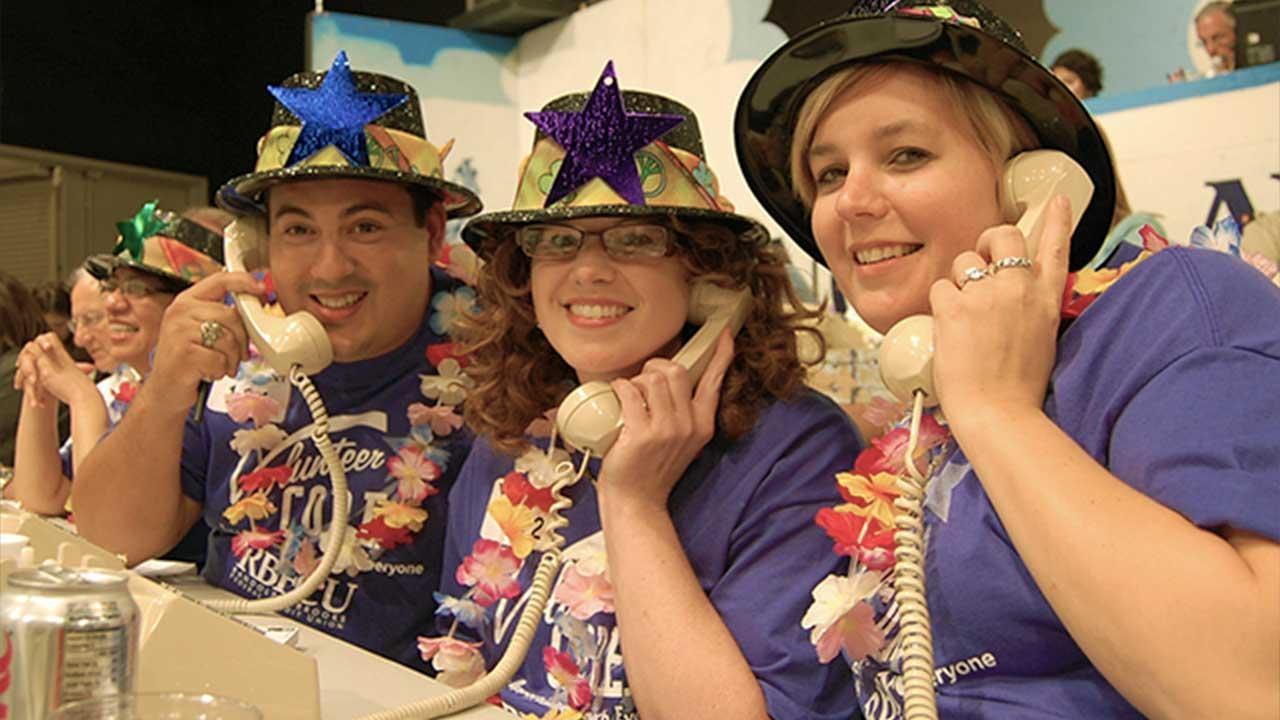 Volunteering
Join volunteers who come from more than 33 counties throughout South-Central Texas to play a vital role in helping us enhance public outreach and sustain viewer support. Volunteers are valued for their time, energy, experience and expertise. You also meet other volunteers, community leaders and KLRN staff.
---
Volunteer Opportunities
Annual Blazing Gavels Auction
Join us in our studio for this lively event to support one of the largest live on-air auctions in the nation. We will be auctioning over 5,000 items.
Education Department Support
Support KLRN's educational mission by volunteering with the Education Department. We need help with children's activities and event preparation both at KLRN and in the community. Contact Melissa, Vice President of Education, at mgalvan@klrn.org.
Office Support
If you have time to spare, lend us your administrative support skills. Times available are Monday through Friday between hours 9 a.m. and 5 p.m.
Any Questions?
For more information on volunteer opportunities and scheduled events, contact Lauren Silva at (210) 270-9000 or volunteers@klrn.org.
KLRN is PBS. No one else does what we do.
We get kids ready to learn and we give you opportunities to explore the world around you. We are America's largest classroom, we turn your living room into the nation's largest stage for the arts, and we provide a trusted window to the world—and have for over 50 years. Spend some time with us.
Memorials & Tributes
Your contribution to the KLRN Endowment Fund, Inc., either in memory of a loved one or in honor of a special friend or occasion, is a perpetual gift that will help provide for the future of KLRN public television for generations to come. The principle remains untouched, and only a small percentage of earnings on the principle is distributed to the station.
To make a gift, contact Lauren Esquivel at lesquivel@klrn.org or call her at (210) 208-8446. You may also call the station at (210) 270-9000 and ask for Lauren.