Alamo Public Telecommunications Council
---
Board of Directors
The Alamo Public Telecommunications Council, which holds the license for public television station KLRN, is governed by a 32-member board of directors that manages affairs and business of the corporation.
Chairman of the Board
Stephen Dufilho
Consultant
Pablo Arenaz
Texas A&M International University-Laredo
Seymour Battle, III
Valero
Edwin Blanton
Texas A&M University-San Antonio
Lisa Bombin
UNICO Communications
Charles E. Cantu
Davis, Cedillo & Mendoza
Rebecca Q. Cedillo
Strategic Initiatives Consulting
Arthur Rojas Emerson
KLRN
Wendy Erickson
Frost Bank
Eunice Fernandez
Eunice Fernandez Interiors
Tyler Fleming
National Roofing Partners
Michael Fresher
Tobin Center for Performing Arts
Leo Gomez
Brooks Development Authority
Kimberly S. Harle
Whataburger
Barbara Johnson
Broadway Bank
Tuesdae Knight
SAGE
Phil Lane
KSAT
John LaField
Jefferson Bank
Delores Lenzy-Jones
CPS Energy
Kristina M. Moore
Community Volunteer
Robert "Mo" Morehead
Morehead, Dotts, Rybak
Linde Murphy
Argent Financial Group
Carissa O'Connor
Community Volunteer
Harold Oliver
Government Affairs Professional of Texas LLC
Richard Perez
San Antonio Chamber of Commerce
Edward Polansky
Polansky Investments, Inc.
Dr. Pamela S. Ray
Oak Hills Periodontics
Suzanna Rojas
USAA
Lulu Schroeder
Brain Sentinel
Luis de la Torre
Clear Channel Outdoor
Ex-Officio member:
Phil Bohlender
KLRN Community Advisory Board President
---
KLRN Community Advisory Board
Phil Bohlender
Community Advisory Board Chair
Business Owner (seed and lead)
Dr. Eric J. Lopez
Immediate Past Chair
Professor at Texas A&M Univ.-San Antonio
Nancy Hamner Avellar
Community Volunteer
Carolyn Bull
Special Education Teacher
Eloisa Cardova
Certified Academic Advisor
Paul Carter
Attorney
Anna Chowdhury
Major Gift Officer with Texas State University
Jay C. Collins
Medical Practice Administrator
Linda Corkill
Self-employed (formerly VP w/San Antonio Chamber of Commerce)
Michelle Cremar
Operations Account Manager & Insurance Sales Agent
Karen J. Davis
Community Volunteer
Maria Luisa Garza-Olivo
Retired; former elementary/middle school librarian, language arts teacher
Gina Graham
Elementary Literacy Specialist, NEISD
Gabrielle Harden Herrera
Marketing Consultant
Miki Jocelyn Hodgson
Sales Executive for RK Catering
Olga Garza Kauffman
Health Coordinator
Judy Mangus
Bookkeeper
Rosanne Palacios
Vice President of Advancement with TAMIU, Laredo
Merribell Parsons
Retired, Columbus Museum of Art Director, SAMA Curator of European Art
Mary Frances McGowan Russell
Self-employed, dietitian
Fernando "Sam" Sepulveda
Retired Construction Manager and Community Volunteer
Mary Styblo
Retired R.N.
Lydia Alegria White
Retired, Broadcast Television
---
Board of Directors Emeritus Members
Joanne Winik
Betty Anderson
Jeffrey C. Anderson
Kate Badash
Richard Bothe
Charles Cheever
J. Russell Davis
Mike Dwyer
Bruce M. Flohr
Barbara Benavides Gentry
Dr. Leonard E. Lawrence
Jack Lewis, Jr.
W. W. "Bo" McAllister, III
Victor Miramontes
Gregg E. Muenster
Michael Novak
Edward M. Polansky
Leo Rose
John M. Saenz
Sr. Eliz Anne Sultenfuss
Alfred C. Vasquez
Charles Martin Wender
Mary Beth Williamson
---
Meetings
Meetings of the Alamo Public Telecommunications Council Board of Directors and its committees are open to the general public except as noted below.
Unless otherwise noted, the meetings are held at KLRN's office at 501 Broadway, San Antonio, TX 78215, (210) 270-9000. Please note that the meeting schedule below is subject to change – please contact us at info@klrn.org to confirm meeting dates and times or for further information. Or go to our Contact Page.
Fiscal Year 2020
Thursday, October 17 at 6 p.m.
Community Advisory Board
Wednesday, November 13 at 4 p.m.
Executive Committee
Thursday, January 16 at 3 p.m.
Executive Committee Meeting
Thursday, January 16 at 4 p.m.
Full Board
Thursday, January 16 at 6 p.m.
Community Advisory Board
Thursday, March 19 at 3 p.m.
Executive Committee
Thursday, March 19 at 4 p.m.
Full Board
Thursday, April 16 at 6 p.m.
Community Advisory Board
Thursday, May 21 at 3 p.m.
Executive Committee
Thursday, May 21 at 4 p.m.
Full Board
Thursday, July 16 at 6 p.m.
Community Advisory Board
Thursday, August 13 at 3 p.m.
Executive Committee
Thursday, September 17 at 3 p.m.
Full Board
Thursday, October 15 at 6 p.m.
Community Advisory Board
---
Open meetings policy
The Full Board meets for regularly scheduled meetings four times a year The Executive Committee meets four times a year. Other committees meet as necessary.
Meetings are held in compliance with Section 396(k)(4) of the Public Broadcasting Act of 1967, and from time to time closes sessions, also in accordance with the Act, which permits holding closed sessions:
"to consider matters relating to individual employees, proprietary information, litigation and other matters requiring the confidential advice of counsel, commercial or financial information obtained from a person on a privileged or confidential basis, or the purchase of property or services whenever the premature exposure of such purchase would compromise the business interests of [Alamo Public Telecommunications Council]. If any such meeting is closed pursuant to the provisions of this paragraph, [Alamo Public Telecommunications Council] shall thereafter (within a reasonable period of time) make available to the public a written statement containing an explanation of the reasons for closing the meeting."
Written statements explaining the reasons for closing meetings of Alamo Public Telecommunications Council Board or its committees will be posted on this website and will be available upon request by writing to:
Alamo Public Telecommunications Council
Corporate Secretary
PO Box 9
San Antonio, TX 78291-0009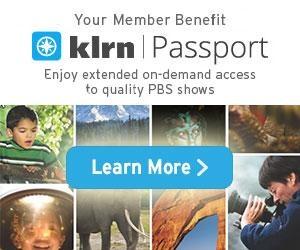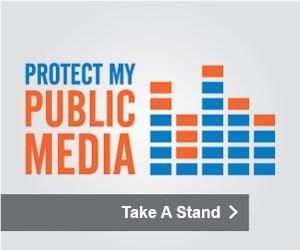 Memorials & Tributes
Your contribution to the KLRN Endowment Fund, Inc., either in memory of a loved one or in honor of a special friend or occasion, is a perpetual gift that will help provide for the future of KLRN public television for generations to come. The principle remains untouched, and only a small percentage of earnings on the principle is distributed to the station.
To make a gift, contact Lauren Esquivel at lesquivel@klrn.org or call her at (210) 208-8446. You may also call the station at (210) 270-9000 and ask for Lauren.