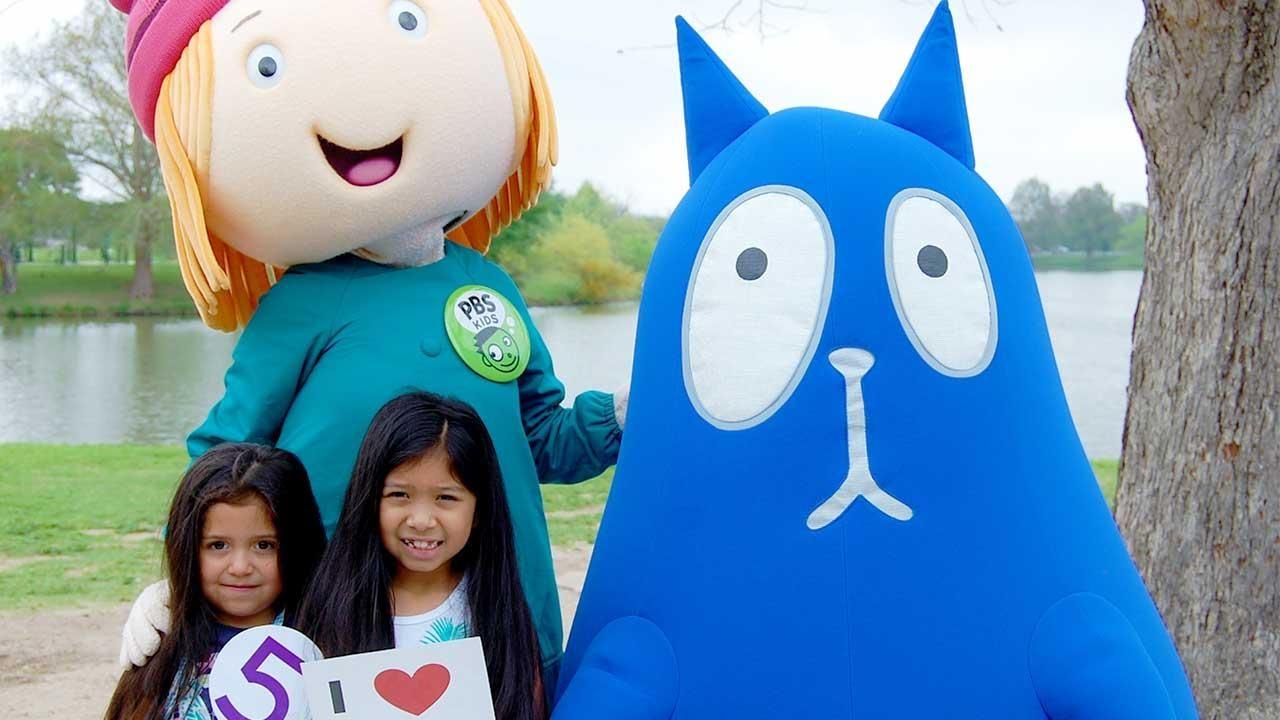 Community Engagement
KLRN goes "beyond television" and into the community with a variety of special events, including screenings, workshops, and town hall meetings. These efforts, conducted in collaboration with local agencies and organizations, reflect our unmatched ability to convene community members and raise public awareness.
---
KLRN KIDS Community Screenings
KLRN KIDS Community Screenings introduces families to PBS KIDS programs and educational resources (activities, apps, and digital assets).
The free educational screenings focus on the sciences, arts, math and social-emotional development. The screenings help bring educational PBS content to life on the ground, sparking kids' curiosity and encouraging them to explore the arts and sciences, just like their favorite PBS KIDS characters.
Upcoming screenings to be announced.
Funding is provided by the Marcia and Otto Koehler Foundation.
---
KLRN KIDS Explorers
KLRN invites kids and their families outdoors to explore their community and to engage in educational activities tied to PBS KIDS programming. This program, KLRN KIDS Explorers, is designed to get families to explore outdoors using science, technology, and math based activities through geocaching—a worldwide recreational activity.
Using GPS, families can find "caches" hidden in outdoor locations in San Antonio. The caches consist of a container filled with a log book to sign—and most have containers with small items to trade. This program is for families with children ages 3-9.
KLRN KIDS Explorers offers children and adults an exciting adventure that takes them into nature. Fun for the whole family, explorations teach children about geography, science, math and technology. It also integrates research-based PBS KIDS programs—and directs families to pbskids.org, where families can integrate even more activities at home to continue their learning experience.
To get started, register for a free Geocaching account. You will also need the Official Geocaching app or a GPS device. Download a free QR code reader for your mobile phone to access additional information at each cache. Search for caches by KLRN, get outdoors and explore!
Funding is provided by the Marcia and Otto Koehler Foundation.
---
Operation Never Ending Stories
As part of KLRN's Veterans Voices initiative, the station created Operation Never Ending Stories.
Working in partnership with the Zachry Group, San Antonio Woodworkers Guild, families of the fallen, school districts, and Survivor Outreach Services, volunteers built, decorated and installed five Little Free Libraries to honor the bravery and sacrifice of fallen service members from San Antonio's South Side.
Through Operation Never Ending Stories, KLRN produced five short films to honor six service members. Using QR code technology, people can scan the code and hear the stories of the fallen. A playlist is also available on KLRN's YouTube channel. We gratefully acknowledge Goodwill Industries and Half Price Books for their donation of books.
To find KLRN's five Little Free Library locations, visit the world map. When you visit a little free library, take a book to exchange. Show your support by taking a picture with your book and sharing it. #OpNES
---
KLRN KIDS Community Events
KLRN presents free family-engagement community events throughout the year. PBS KIDS characters like Curious George, Peg + Cat, and Super Why make special appearances.
The events bridge partners and families as organizations showcase free, local services promoting school readiness, literacy, health, social services, or parenting programs. All agencies host hands-on, educational activities.
KLRN is PBS. No one else does what we do.
We get kids ready to learn and we give you opportunities to explore the world around you. We are America's largest classroom, we turn your living room into the nation's largest stage for the arts, and we provide a trusted window to the world—and have for over 50 years. Spend some time with us.
Memorials & Tributes
Your contribution to the KLRN Endowment Fund, Inc., either in memory of a loved one or in honor of a special friend or occasion, is a perpetual gift that will help provide for the future of KLRN public television for generations to come. The principle remains untouched, and only a small percentage of earnings on the principle is distributed to the station.
To make a gift, contact Lauren Esquivel at lesquivel@klrn.org or call her at (210) 208-8446. You may also call the station at (210) 270-9000 and ask for Lauren.