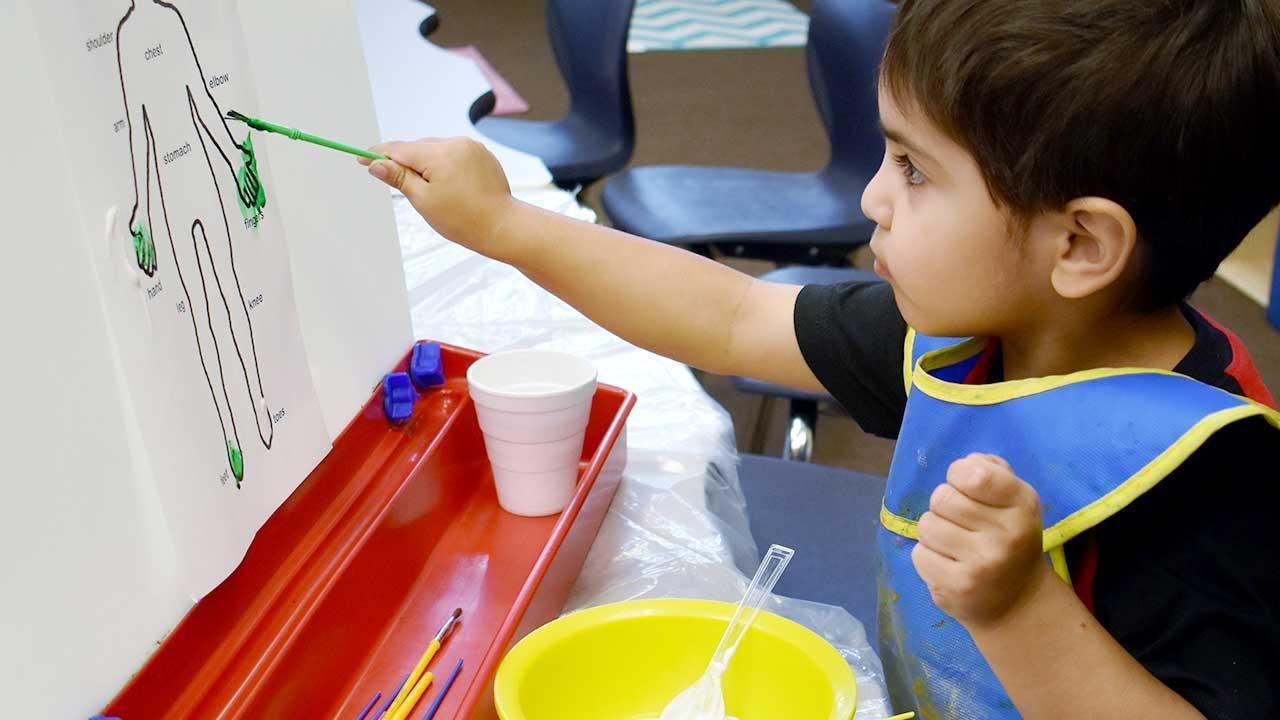 Early Childhood Services
Learn how to prepare young children for school success through KLRN workshops and resources that extend the educational value of PBS KIDS Programming.
Thanks to United Way of San Antonio and Bexar County for their support of KLRN Learning resources.
---
KLRN has launched a FREE localized opt-in text message service, Bright by Text. The project engages families from throughout KLRN's 33-county viewing area!
Bright by Text is a FREE parent and caregiver messaging program that sends tips and resources promoting child development, targeted to a child's age from birth to 5 years old. We share quality information and trusted resources that are comprised of research-based content from Bright by Three and other trusted providers, such as PBS KIDS, PBS Parents, Vroom, The Fred Rogers Company and Sesame Workshop.
To opt-in, text KLRN to 274448, or sign up here.
Message and Data Rates May Apply. Text STOP to 274448 to stop. Text HELP to 274448 for help.
Ready Set Grow testimonials
Play & Learn testimonials
Play & Learn
Play & Learn offers families (with young children) an opportunity to connect in a family-friendly, educational environment.
Families meet once a week to participate in parallel play experiences, and explore PBS KIDS programs, apps and resources. Families also attend workshops that explore integrating science, technology, engineering, arts and math (STEAM) at home, and learn about developmental milestones.
We promote learning as a lifelong adventure and help to identify "anytime as learning time." Each series is 10 weeks. At each activity, we offer a snack, Circle Time, child-directed play, and group activities. Participants are exposed to music, dance and story time.
The curriculum is aligned to the 2015 Texas Pre-K Guidelines as well as the Texas Infant, Toddler and Three-Year-Old Early Learning Guidelines, centers around learning themes, and is continuously modified to meet children's interests and abilities.
Teachers work individually with families to model for them, support them and explore ways to deliver appropriate and engaging experiences in their homes.
The program is designed to promote adult/child interaction. Adults work with the child to paint, build structures, pot plants, and engage in conversation. Children learn to build healthy relationships with peers. Adults exchange ideas and experiences with one another.
At each session, participants receive children's books, take-home activities, and materials to use in their homes.
Funding for Ready, Set, Grow! is provided by the United Way of San Antonio and Bexar County, the Texas Department of Family and Protective Services, and the Najim Family Foundation.
To learn more, contact the Education Department at playandlearn@klrn.org.
KLRN is PBS. No one else does what we do.
We get kids ready to learn and we give you opportunities to explore the world around you. We are America's largest classroom, we turn your living room into the nation's largest stage for the arts, and we provide a trusted window to the world—and have for over 50 years. Spend some time with us.
Memorials & Tributes
Your contribution to the KLRN Endowment Fund, Inc., either in memory of a loved one or in honor of a special friend or occasion, is a perpetual gift that will help provide for the future of KLRN public television for generations to come. The principle remains untouched, and only a small percentage of earnings on the principle is distributed to the station.
To make a gift, contact Lauren Esquivel at lesquivel@klrn.org or call her at (210) 208-8446. You may also call the station at (210) 270-9000 and ask for Lauren.