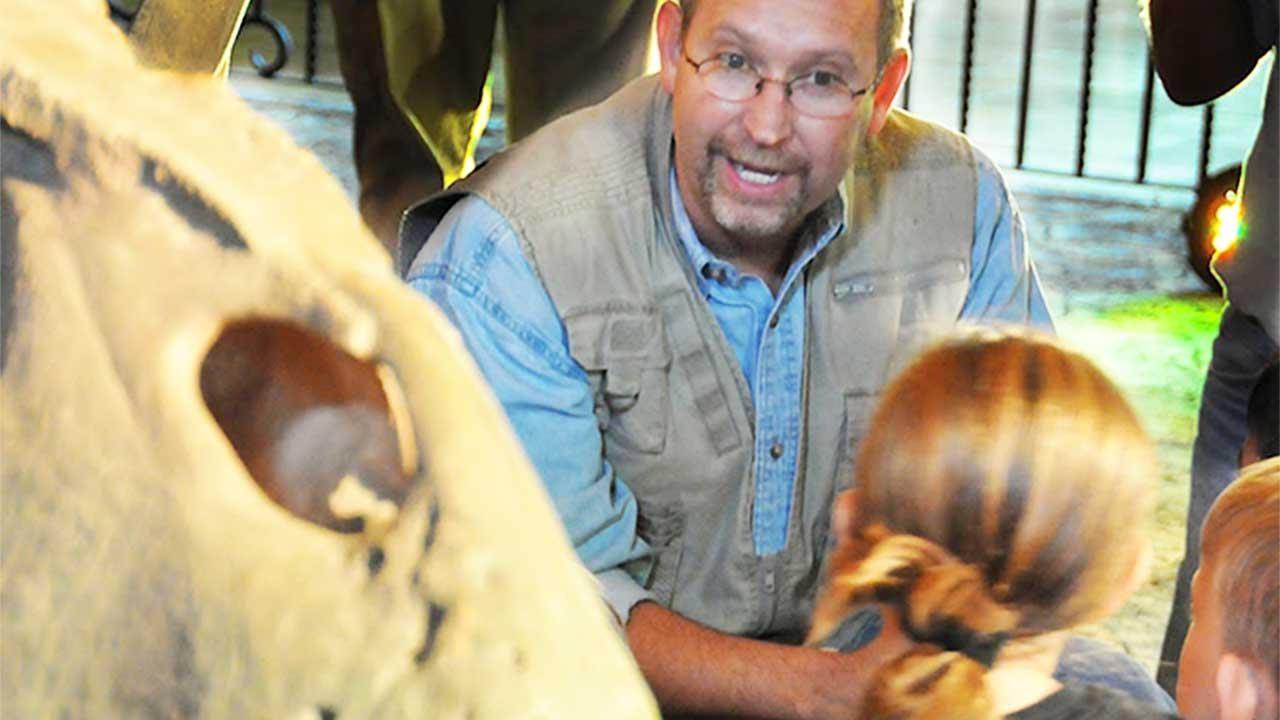 Dinosaur George
Dinosaur George: Museum in the Classroom gives students the unique opportunity to see exhibits of prehistoric life from around the world, with over 150 museum quality exhibit pieces from the earliest life on earth. From giant Texas reptiles, to dinosaurs and Ice Age mammals, students will see firsthand some of the creatures that once roamed Texas and maybe even in their backyard!
Dinosaur George: Museum in the Classroom provides a fun learning environment in Spanish and English! During the exhibit, staff experts will be on hand to answer questions, and Museum in the Classroom is a self-guided tour so that teachers and students can learn at their own pace. Dinosaur George: Museum in the Classroom is one of the largest traveling school exhibits in the country.
The learning process doesn't stop when the exhibit travels to the next school. Dinosaur George: Museum in the Classroom provides curriculum and activity pages for grades K thru 6th grade, incorporating a large number of Science, Math and English lesson plans.
To learn more or schedule the traveling exhibit, visit the Dinosaur George: Museum in the Classroom website.
KLRN is PBS. No one else does what we do.
We get kids ready to learn and we give you opportunities to explore the world around you. We are America's largest classroom, we turn your living room into the nation's largest stage for the arts, and we provide a trusted window to the world—and have for over 50 years. Spend some time with us.
Memorials & Tributes
Your contribution to the KLRN Endowment Fund, Inc., either in memory of a loved one or in honor of a special friend or occasion, is a perpetual gift that will help provide for the future of KLRN public television for generations to come. The principle remains untouched, and only a small percentage of earnings on the principle is distributed to the station.
To make a gift, contact Lauren Esquivel at lesquivel@klrn.org or call her at (210) 208-8446. You may also call the station at (210) 270-9000 and ask for Lauren.