Help Bring Back News That Matters
American journalism isn't what is used to be. Many of today's important stories don't get covered like they should. The KLRN News & Public Affairs Fund is moving to fill the gaps.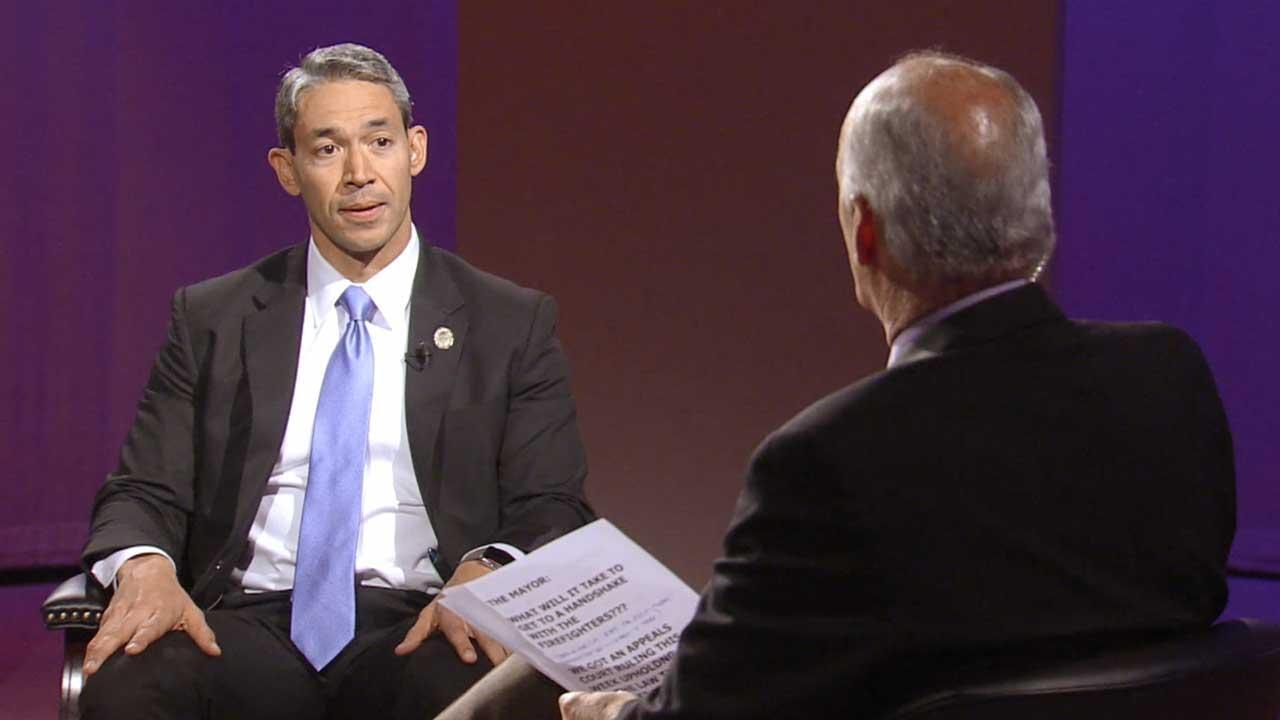 Public media challenge
As a non-profit public media organization, we understand that for generations American journalism has been dominated by for-profit operations. Over time, dramatic economic changes have led to coverage gaps – gaps that are an increasing concern to the public.
KLRN News is moving to fill those gaps through support of the KLRN News & Public Affairs Fund.
Bringing back news that matters
We're ensuring that our journalists follow reporting guidelines that have been in place for 50 years, but often not followed in today's newsrooms. It's time to return to the basics of news gathering.
KLRN News will distribute local news content through public television broadcasts, the internet and social media. We'll cover San Antonio and South Texas in a comprehensive, in-depth and innovative way.
The news audience will receive thoughtful and ongoing coverage on issues that matter. These issues include education, energy, transportation, government, health, arts and culture, science, technology, sustainability and entrepreneurship.
KLRN journalists will provide the region with an objective and deep source of information to help the public make informed decisions. We have developed content partnerships with KSAT News and the San Antonio Express-News to enhance and deepen coverage. We are currently in pre-production for a news documentary (TAMIU) and a News Forum (Senior Issues in San Antonio).
Internships with UIW, UTSA, Texas A&M San Antonio and Alamo Colleges are being established in order to properly train the journalists of tomorrow on the "who, what, where, when, why and how" of reporting.
Raising the next generation of journalists
The KLRN News internship program is designed to help students gain hands-on experience in a television and multimedia environment. Journalism students are encouraged to ask questions, get involved and actively seek to learn.
Students must be sponsored by, and receive credit from, an accredited college or university. Each must have prior written approval from a school professor or counselor who will serve as administrator of the student's for-credit program.
Journalism interns will be chosen based on their skills, interests, presentation and availability. Internships last for one semester, and depend on the number of hours required by the intern's school. These positions are non-paid and for scholastic credit only. Work hours depend on the school department, semester and student.
Community impact opportunity
The KLRN News & Public Affairs Fund will support high quality journalism in San Antonio, promote a multimedia approach to news coverage and will fund all local and national news and public affairs programming on KLRN.
The fund will not be successful without the support of local community-minded businesses and organizations. When you partner with KLRN, you have the daily opportunity to tell viewers — successful, educated and active — that you value programming that teaches, inspires and broadens horizons, demonstrating your shared commitment to an organization that serves the local community.
Support the KLRN News Fund